Small business financing options that fit your business.
---
---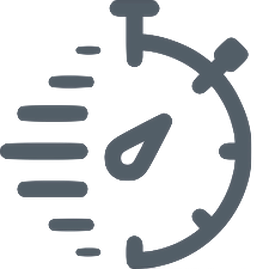 ---
Funding in 24-48 Hours
---
Tailored and flexible products that are based on your cash flow needs.
--- Equipment Financing
---
Loans up to $2M
​
0-2 Years Time in Business
Minimim FICO of 620+
---
Working Capital Loan
---
Loans up to $500K
​
4+ Months Time in Business
Minimim FICO of 450+
---
Line of Credit Financing
---
Loans up to $200K
​
6+ Months Time in Business
Minimim FICO of 600+
Step 1
---
Complete application &
speak with a loan specialist
---
Step 2
---
Evaluation of business,
cash flow & credit
---
Step 3
---
Sign contract &
receive funding
NetFunding was established in order to deliver capital solutions to small business owners who are in need of financing and want to achieve growth or sustainability. We are a team of experts - business owners who seek solutions that fit our customers needs. Our culture is built on rich finance industry experience and entrepreneurial spirit. We know what it takes to grow a business and the challenges that come along.
We believe in our customers success and we take a great deal to learn and understand the specifics of their business. We aim to provide superior cost of capital, ensure competitive rates, deliver fast funding and develop strong relationships with our clients. We value every customer and see each business being unique, and therefore so is every solution.
---
Vendor Partner Program
Sell more equipment and increase your profit margins by partnering with us. This program is designed to help vendors gain more control over their customers and help structure custom financing options. The vendors could benefit from this program by working with us in offering customers more payment options and flexibility and increase sales.

Our vendors have reported annual sales growth by as much as 30% and net margins increase by as much as 10%. This program can also eliminate frustration your customers might have from not being able to secure financing with a traditional lender. This program's main goal is to secure each sale when it comes to financing and retain the customer for long-term.
---
Program Benefits
---
Increase your sales
Offer more payment options
Increase your closing %
Reduce your receivables
Offer more flexibility
Increase customer satisfaction
---
---
Referral Partner Program
Banks lending practices are rigid at times and don't see businesses the way we see it. We want our referral partners to say "Approved" and help to cross-sell products and enhance customer retention. We welcome referral partner programs from community banks, financial advisors, equipment finance brokers, MCA brokers and alternative lending companies.

Partnership with us could help increase closing rates and have a substantial effect on net margins. This program is designed for clients who are direct and not direct lenders as well as consultants with one goal is to secure financing for customers.
---
Program Benefits
---
Increase your sales
Increase your closing %
Receive referral fee's
Receive pro-share commission
Increase customer satisfaction
Offer more flexibility
---
Our capital specialist will contact you.
---
---
135 East 57th Street, New York, NY 10022
---